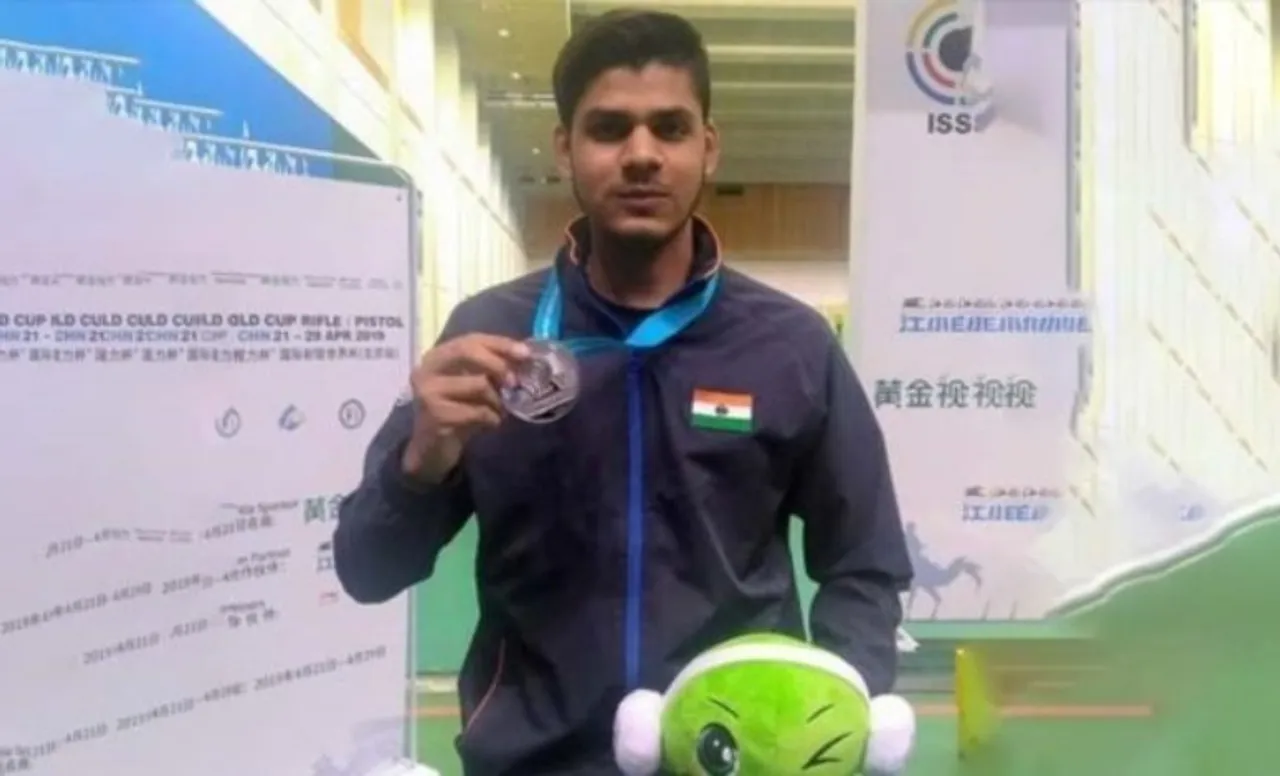 India's Divyansh Singh Panwar fetched himself a bronze in the men's 10m Air Rifle event at ISSF World Cup on Saturday. Divyansh and Arjun Babuta were the two Indians participating in the fnal but it was Lucas Kozeniesky of America that won the gold medal with an overall score of 249.8. Istvan Peni of Hungary clinched the silver medal with a score of 249.7. Divyansh finsihed third with a score of 228.1 while Arjun Babuta had a score of 185.5 and finished 5th.
Post Babuta's elimination, it seemed that India would end without a medal with Divyansh 0.3 points behind Ritcher. However, Ritcher got a score of under 10, giving Divyansh a lead. Richter finished with a 10.7 but Divyansh shot a 10.3 to stay in the lead and book his place in the medal round. Yesterday, 2016 ISSF Junior World Cup bronze winner, Babuta was placed higher than Divyansh. Babuta came third with a score of 631.8 while Divyansh finished sixth with a score of 629.1. The third Indian in contention, Deepak Kumar finished 12th with a total of 626.4 points. Post his victory, the world No 1 said that his confidence took a hit during the lockdown.
"During lockdown my confidence, motivation took a hit, it seemed there was nothing left, no plans for future and we didn't know what's in store ahead, in a way everything became blank," Divyansh told reporters after his medal-winning effort.
"As we started practising, we felt good but before that, there was no competition for such a long time that I almost forgot shooting... It happens mentally, we were not doing it daily so we forgot, then we worked hard and slowly came back," he added.