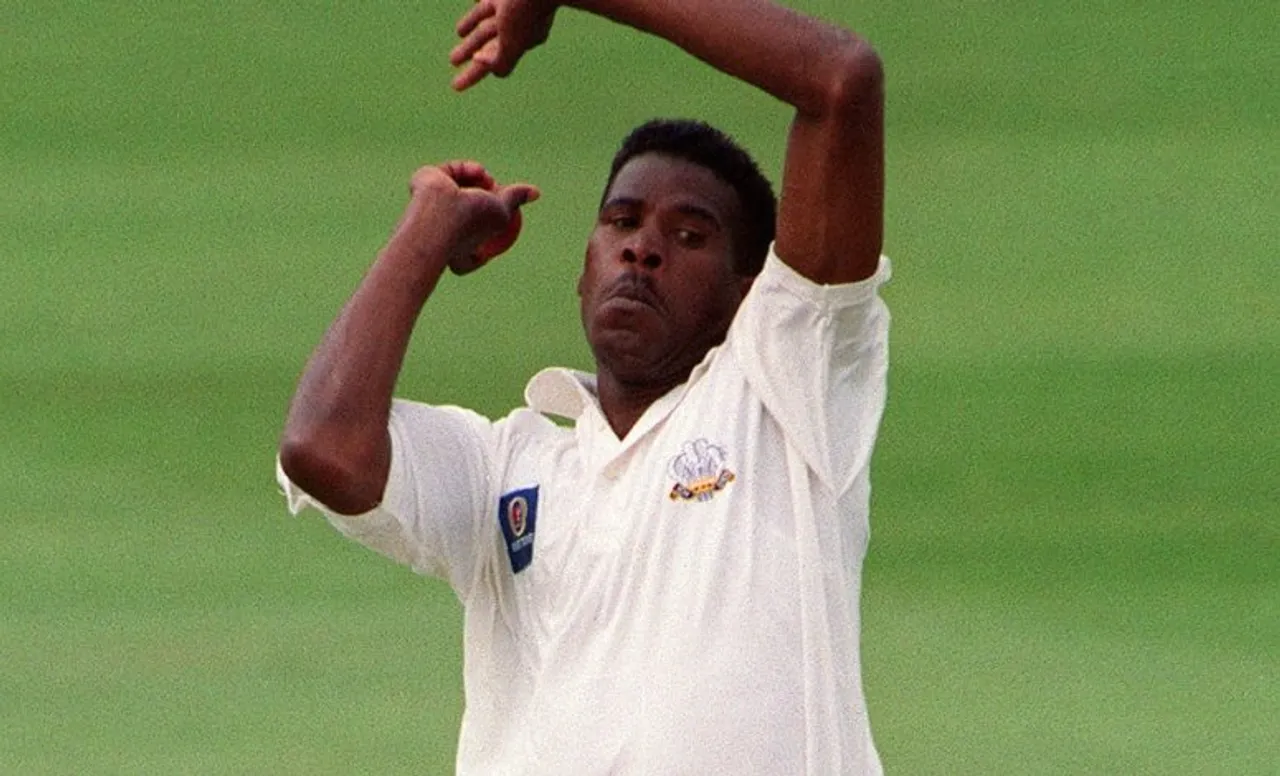 Former England pacer, Joey Benjamin passed away at the age of 60 after suffering a massive heart attack. Benjamin played a Test and two ODIs for England but was known more for his stints with Surrey and Warwickshire. 
Born in St Kitts, Benjamin moved to England at a very young age. He played for Warwickshire before moving to Surrey in 1992. He became one of Surrey's prominent members after picking up 64 wickets in his second season and 80 wickets in the third season for the club.
 His impressive performances saw him drafted into the England squad for a Test against South Africa in 1994. He picked up 4 wickets in the first inning but his efforts were overshadowed by Devon Malcolm's 9 wicket haul in the second inning that helped England emerge victorious. Benjamin never played Test cricket for England again but he did represent them in a couple of ODIs against Australia. He was released by Surrey in 1999.
 Benjamin's new ball partner, Martin Bicknell paid his tributes to Joey and hailed him as a great bowler. He said Joel was unlucky to not play more Tests for England
 "Joey was absolutely outstanding for us in the mid-1990s, particularly that 1994 season. He hustled batsmen and nicked them off with his outswinger. He was a fine bowler and even though he didn't start until pretty late he was unlucky not to play more Test cricket. "It's come as a massive and terrible shock to all of us that he's been lost to us, he seemed so incredibly fit."
Surrey club chairman Richard Thompson also praised the pacer for his skills.
 "I've known Joey for 25 years and have gloried in his triumphs. I particularly remember the final Test at The Oval in 1994, where his performance earned him an Ashes tour. It was a long time coming as anyone who watched him bowl that season would testify.