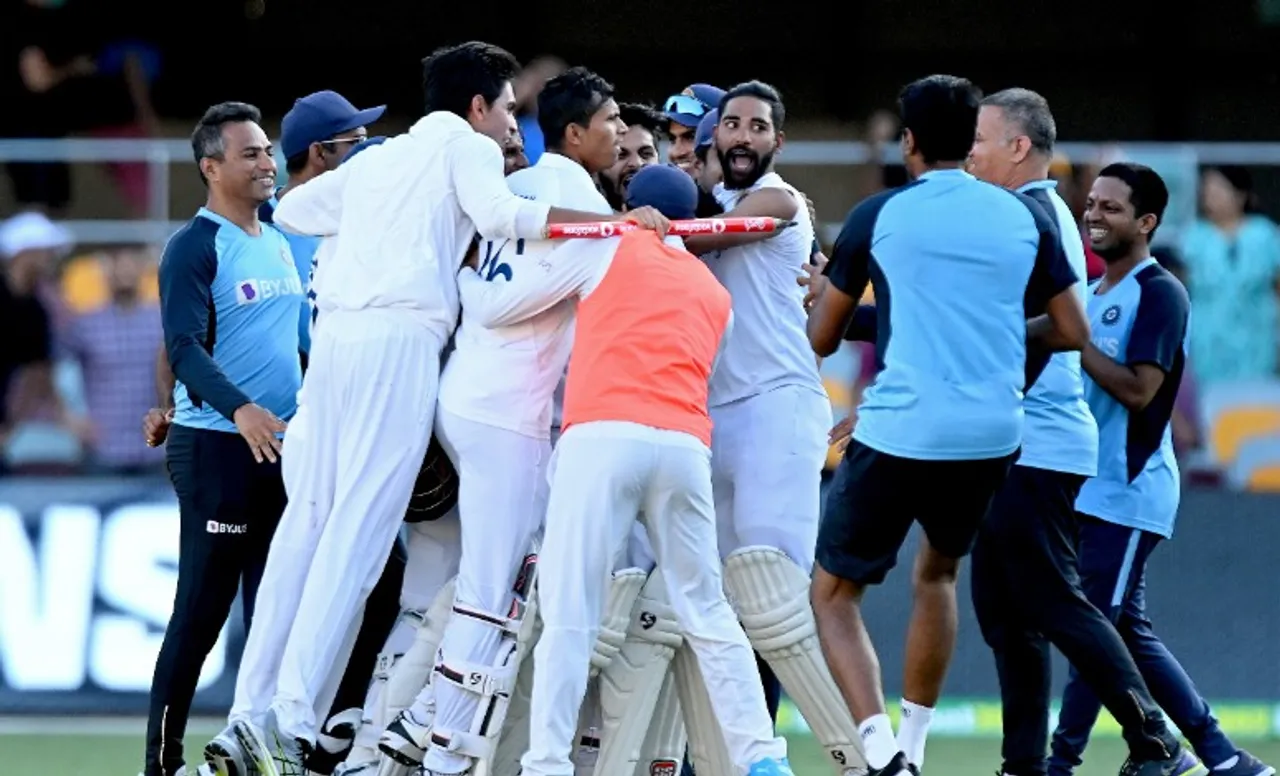 January 19, 2021 - This day will always be remembered in the history of Indian cricket. Team India, under Ajinkya Rahane's leadership, scripted history chasing down a mammoth score of 327 runs at the Gabba. They won the four-match Test series as well by a margin of 2-1 and the whole nation was elated after the victory.
Even Prime Minister Narendra Modi lauded the Indian team for showing the immense character in testing conditions. And Finance Minister Nirmala Sitharaman also cited the win as historic in her Union Budget Speech on Monday, February 1. 
She linked the win, orchestrated by the youngsters in the team, with the people of India and particularly the youth as there was a huge roar of claps around.
 "I can't help but recall the joy that we as a cricket-loving nation felt after Team India's recent spectacular success in Australia. It has reminded us of all the qualities that we as a people particularly our youth epitomise, having an abundant promise and suppressed thirst to perform and succeed," she said.
Meanwhile, team India is gearing up for the upcoming four-match Test series against England at home starting from February 5 in Chennai. Both the teams are currently in hard quarantine and will commence with the training on Tuesday. There will be no crowd for at least the first Test and we might get to see around 50% fans in the stadium from the second Test.