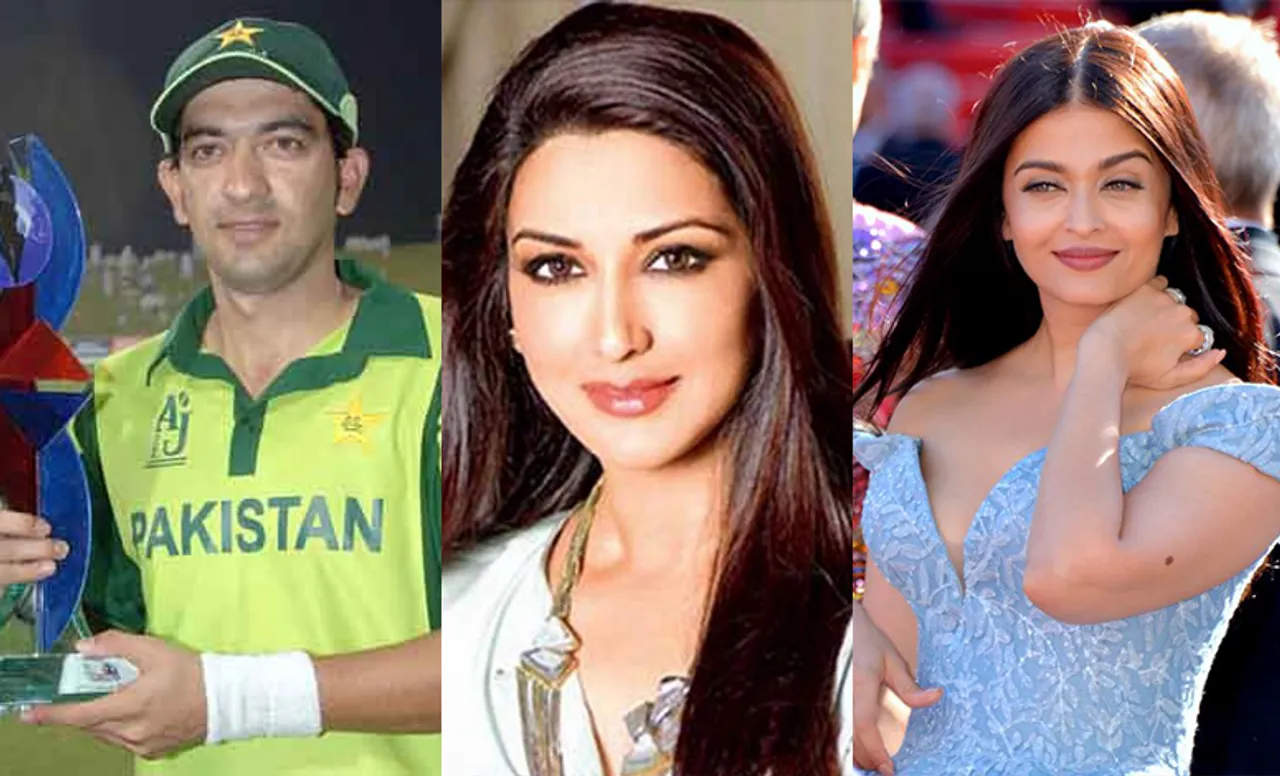 Former Pakistani cricketer Hasan Raza's recent claims have raised eyebrows in both the cricket and entertainment industry. Raza stated in a recent interview that the Bollywood movie 'Chain Kulli Ki Main Kulii' was inspired by his life. However, his claims have been met with skepticism by many.
It is important to note that Raza's age at the time of his debut was a topic of controversy. It is believed that he made his debut at the age of 14 years and 233 days, which was considered to be quite young even by cricketing standards. However, the legitimacy of his age claims were put into question later on. It is unclear whether his comments regarding the Bollywood movie were in reference to this controversy or not.
What has really caught people's attention, however, are Raza's claims regarding Indian actresses Sonali Bendre and Aishwarya Rai. He stated that Bendre used to come to watch their matches, while Rai used to be a fan of Pakistani cricketers. These claims have left many wondering about the veracity of Raza's statements.
It is no secret that cricket is a beloved sport in both India and Pakistan. The two countries have a long-standing cricketing rivalry, and matches between the two sides are often hotly contested. Therefore, it is not surprising that celebrities from both countries would take an interest in the sport and its players.
However, Raza's claims have been met with some skepticism. While it is certainly possible that Bendre and Rai may have attended Pakistan matches or been fans of Pakistani cricketers, it is also important to remember that Raza's statements have not been independently verified.
In the age of social media, it is easy for claims and rumours to spread quickly. However, it is important to fact-check such claims before accepting them as the truth. While Raza's claims may have made for an interesting headline, it is important to approach them with a healthy dose of skepticism.
Here's how Twitter reacted to Hasan Raza's claim: 
😂 Selmon bhoi wants Ur location pic.twitter.com/uIlQRfVf0i

— AKS 🇮🇳 (@aishwarysinha03) March 28, 2023
Side effects of sasta drug overdose

— 🅲🆁🅸🅲🅺🅴🆃 🅻🅾🆅🅴🆁 (@SayanMo23558129) March 28, 2023
😹 subhe ka nasha pic.twitter.com/E5EfXIEzJR

— Kachra Seth (@Kachra_Se) March 28, 2023
Ise khte h self obsession 😂😂 keep barking

— Arush (@Arush71598600) March 28, 2023
Long time ago Pakistan army used to say this too 😂😂 pic.twitter.com/m8S89oLQwI

— Captain Jack Sparrow 🏴‍☠️ (@Jacksparrow465) March 28, 2023
Yaar who is this Hasan Raza? Why are you going gaga about him? Nobody knows him and cares about what he thinks. Just stop this rubbish my friend

— Madhusudhan P (@pmadhu1962) March 28, 2023
When no one asks a man, then he thinks of bragging (badai karna) about himself. and wants to be in the limelight we have one urvashi but Pak has many urvashi

— Nikhhiiil (@iamnr001) March 28, 2023
They used to come to see how fixing works in real life by hard-core professionals. They were preping for any possible future roles as a fixer's girlfriend or wife in movies.

— MG (@ManeeshGiri_) March 28, 2023