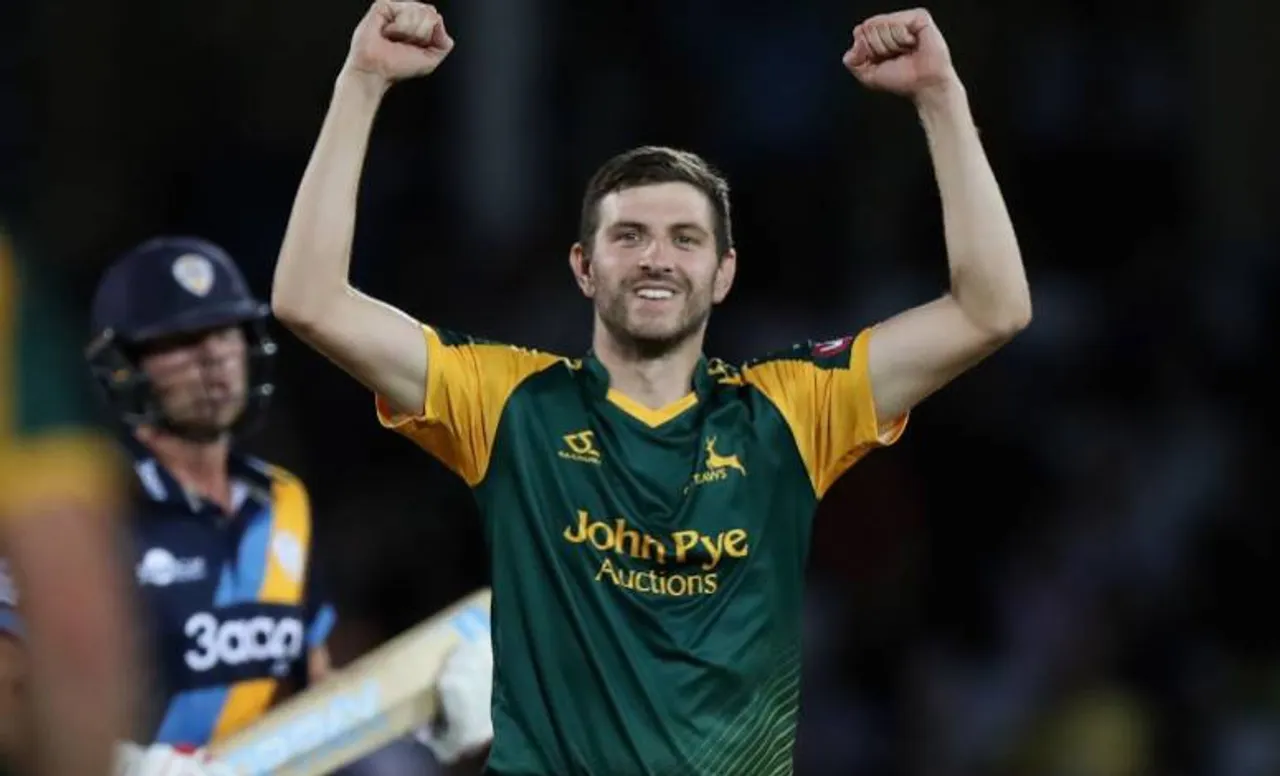 If you are a follower of the Nottinghamshire cricket team, then you will surely be familiar with this man. Harry Gurney has decided to retire from all forms of the game. He featured in 103 matches in first class cricket and scalped a whopping 310 wickets, and picked them up at an average of 30.55. And, he was the bowling lynchpin of the Nottinghamshire cricket team.
Gurney also played 10 ODIs and 2 T20Is for England, but a major part of his professional career was spent at the first-class level. The left arm seamer also played 93 matches in List A Cricket and scalped 114 wickets as well.
The 34-year-old stated that his time has come and he was still trying to recover from a shoulder injury. He also added that he was disappointed because of the fact that he ended his career due to injury.
Gurney revealed that cricket has been his life for 24 years and he will cherish his cricketing journey and concluded by stating that playing for the England cricket team and also in various T20 leagues like the IPL, CPL and Big Bash was beyond his wildest dreams.
"The time has arrived for me to hang up my boots. After trying to recover from the recent injury to my shoulder, I am truly disappointed to have to end my playing career as a result of it. From the first time I picked up a cricket ball at the age of ten, I was completely obsessed.
Cricket has been my life for 24 years and has taken me on an incredible journey that I will cherish forever. Playing for England, in the IPL and winning eight trophies at home and abroad including the Blast, Big Bash and CPL has exceeded my wildest dreams," said Gurney as quoted by the Trent Bridge News.