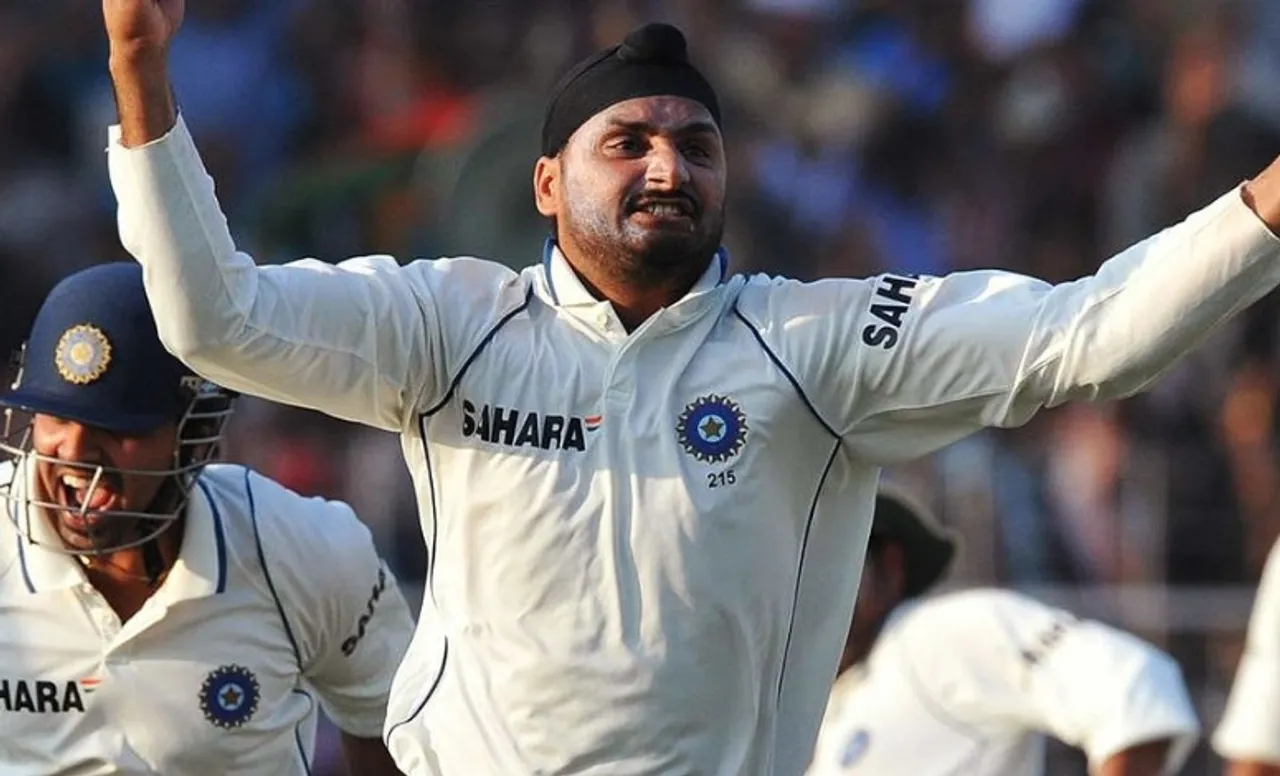 Former Indian spinner Harbhajan Singh is almost certain of India beating England in the second Test at Chennai. India is in a commanding position, leading by 351 runs at Lunch on Day 3. The pitch is turning square and chasing anything over 200 looks a task that'll require a monumental effort.
Talking to Aaj Tak about the match situation, Singh said that he smelled the victory as soon as India won the toss and posted a score of 300 on Day 1. The turbanator then praised the trio of Rohit Sharma, Ajinkya Rahane and Rishabh Pant for their attacking batting. He also appreciated Ravi Ashwin for his scintillating performance with the ball that handed him his 29th 5-wicket haul in Test cricket.
"I got the smell of victory yesterday itself because when India won the toss on this pitch I had felt that if they score more than 300 runs in the first innings, India will take the match far away from England," said Harbhajan
"It was very difficult to bat on this pitch. But you need to appreciate Rohit Sharma, Ajinkya Rahane and the innings Rishabh Pant played today morning. They played attacking cricket on a pitch where they knew that defending is tough. They understood their game well and posted such a high score that the Indian bowlers only had to think about how to take wickets. Well done to Rohit Sharma, Ajinkya Rahane, Rishabh Pant and R Ashwin for the way they have performed in this game," added Harbhajan Singh.
He further said that England don't have any chance of winning the match and it would be difficult for them to match their own first inning score. The visitors were bowled out for a paltry 134 in their 1st inning.
"When they get to bat on the third or fourth day, I don't think they will be able to play even the number of overs they played in the first innings. So, I feel this match has already gone far away from England's reach. I don't think England will be able to score 134 also in the second innings as the ball is turning and bouncing a lot," concluded Harbhajan Singh.