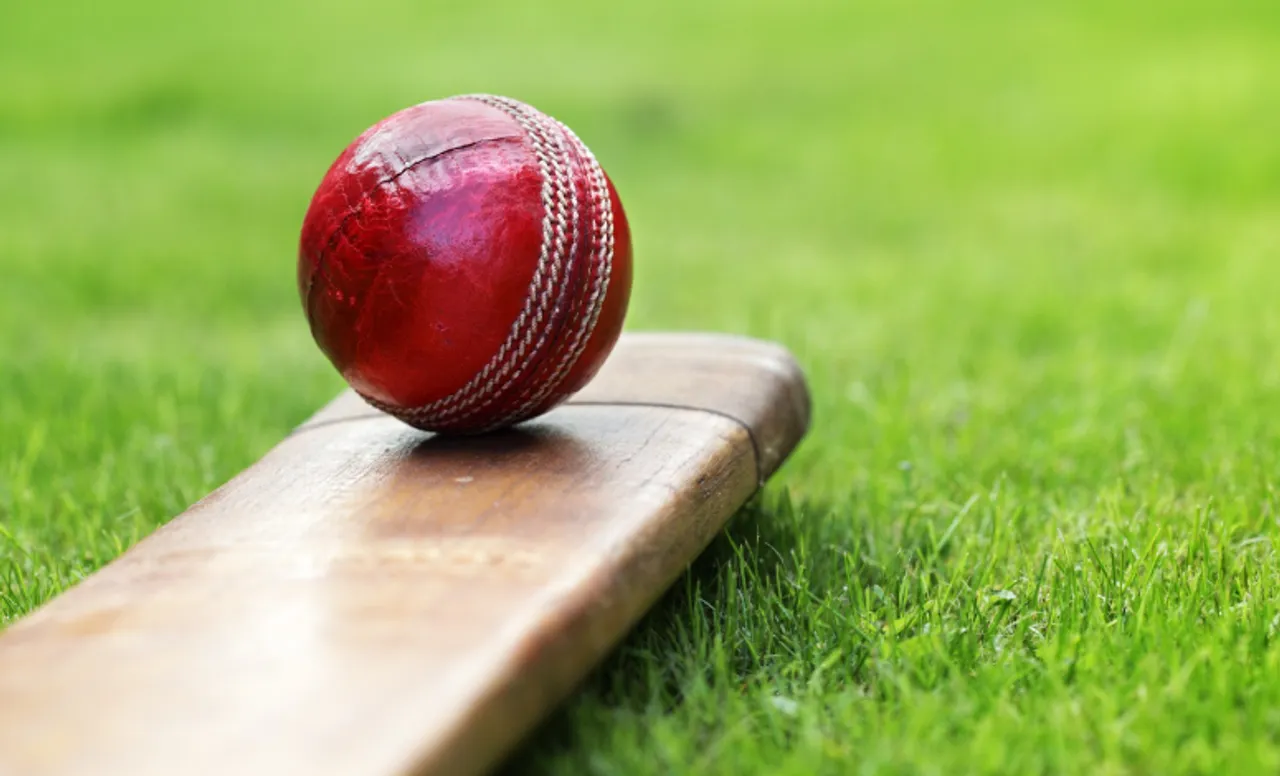 So many cricketers, so many games, so many records, it's hard to remember every stat - isn't it? And it's not necessary as well as the numbers hardly have any impact on the result of the game. However, some numbers are very interesting and leave the fans baffled. Here, in this article, we'll bring you some of the most eye-popping numbers from the 'Gentlemen's game'. The credit of pulling out these amazing stats goes to a Twitter user named Siddharth, who compiled a list of the most amazing coincidences in cricket. Have a look.
1 - Sachin Tendulkar (200*), Virender Sehwag(219) and Rohit Sharma(209) were the first three Indians to score a double hundred in ODIs. On all three occasions, India won the match by 153 runs.
2 - Sachin Tendulkar completed 1000 runs against Australia in 1999 in the 19th over of a Test match in Melbourne. Virat Kohli, who is often compared with Sachin, achieved the same feat in the 19th over of the Test match against the same opposition at the same venue. Both used MRF bats when they did so.
3 - At the end of 100 Tests, Michael Clarke had 7964 runs with 26 hundreds and Alastair Cook had 7955 runs with 25 hundreds. If we add the stats of both these cricketers, we'll get the exact Test numbers of Sachin Tendulkar i.e, 15921 runs in 200 games with 51 centuries.
4 - MS Dhoni's first ODI and Test hundred came in his 5th match. Both were scores of 148 and Pakistan were at the receiving end on both occasions.
5 - Former England captain Tony Graig took 4/53 against Pakistan in his debut Test in 1972. A decade later, Ian Greig, his younger brother, made his debut against Pakistan and returned with the same figures of 4/53.
6 - In the 1978 First class season, former England cricketer David Steele scored 1182 runs in 31 completed innings and finished with an average of 38.12. His younger brother John also scored exactly 1182 runs in 31 completed innings, to finish at an average of 38.12.
7 - In an ODI involving Kenya and Bangladesh in 2006, Hitesh Modi, the Kenyan batsman was given LBW by his father Subhash Modi.
8 - Sourav Ganguly scored 183 against Kenya in the 1999 Cricket World Cup. He became India's captain soon after. Mahendra Singh Dhoni scored 183 against Pakistan in 2005, he also became India's captain soon after. Virat Kohli scored 183 against Pakistan in the 2012 Asia Cup and became India's captain later.
9 - Rahul Dravid and Cheteshwar Pujara are quite similar in their batting styles. Both are solid and mentally very strong. Their numbers have some degree of parallelism too. Both reached 3000 test runs in 67 test innings, 4000 runs in 87 test innings and 5000 test runs in 108 innings.
10 - Both Sachin Tendulkar and Virat Kohli brought up their 58th international century against England. Surprisingly, both had scores of 103.
11 - Bangladesh fast bowler Abul Hasan made a fairytale start with the bat as he went on to score 113 on a Test debut against West Indies in Khulna in December 2012. When it came to bowling, he finished with dismal figures of 0 for 113, conceding exactly as much he scored.
12 - In November 2011, for the first time in more than 2000 Test matches, both captains had the same surname - Brendan Taylor for Zimbabwe, and Ross Taylor for New Zealand.
13 - When Sachin Tendulkar came out to bat for the last time, his runs column reflected 15,847 runs. Coincidently India became independent on 15-8-(19)47.
14 - Sachin Tendulkar's 19th test century and the 5th double hundred is against Sri Lanka. Virat Kohli's 19th test century and 5th double hundred is also against Sri Lanka.
15 - Simon Katich and his Australian teammate Michael Hussey had exactly 3981 runs in their first 52 Tests.
16 - Australia's Dennis Lillee took his 300th test wicket on his 56th match on November 27, 1981. India's Ravichandran Ashwin broke the record in his 54th test match, exactly on the same date i.e November 27, 2017.