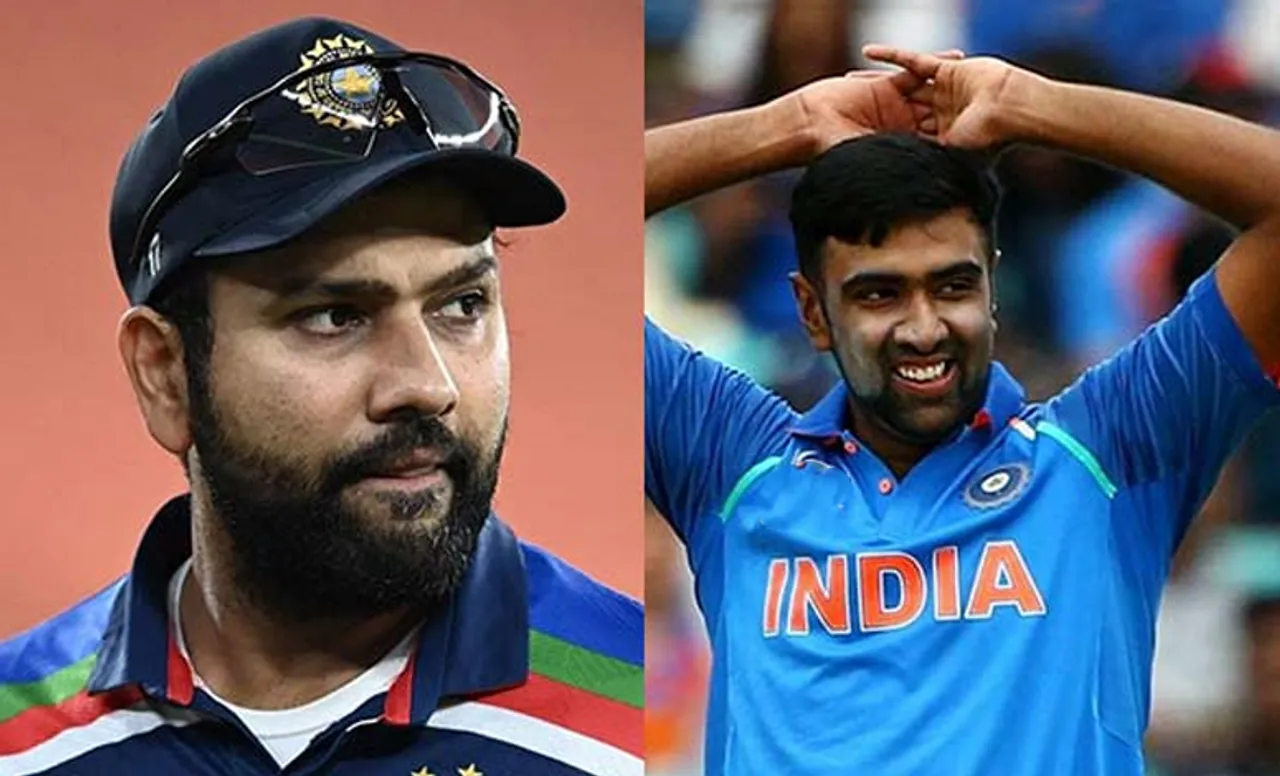 Cricket fans widely acknowledge Indian cricket captain Rohit Sharma as one of the finest batsmen of his generation. The star India batter has amassed an impressive tally of over 17,000 runs in international cricket across various formats. As the ODI World Cup 2023 approaches, Rohit's sublime form is a significant asset for India. The Indian skipper has already notched up three half-centuries in the ongoing Asia Cup 2023, demonstrating his prowess with the bat.
In a recent video featuring veteran all-rounder Ravichandran Ashwin, they revealed an interesting incident that established Rohit Sharma's reputation as a cricketing powerhouse both globally and within the Indian dressing room. Ashwin disclosed that Virat Kohli once asked him about the biggest threat to a captain, and without hesitation, Kohli named Rohit Sharma as the formidable adversary.
This acknowledgement underscores Rohit's impact on the field and his strategic acumen as a leader. His consistency in scoring runs and leadership qualities make him an invaluable asset to the Indian cricket team. It is essential for the team particularly as they gear up for the upcoming ODI World Cup. The team hopes that Rohit Sharma will continue to deliver exceptional performances in the marquee event.
"5-6 years back, Virat Kohli and I had a discussion while Rohit was batting. I don't remember which match it was. Seeing Rohit bat, I was thinking, 'Where do you even bowl to him? "If Rohit is set after 15-20 overs, you wouldn't know where to bowl him. Virat asked me, 'Do you know who is a captain's nightmare at the death?' I asked 'Is it (MS) Dhoni? "Kohli was like, 'No, it is Rohit. When I asked him why, he said you won't know where to bowl'. If Rohit Sharma is batting at the end of the 16th over in a T20, where will you bowl? He has got all the shots in the book and once he played an extraordinary knock in Chinnaswamy Stadium that Kohli can never forget, it seems," Ravichandran Ashwin said on his YouTube channel.
India through to the finals of Asia Cup 2023
The Indian team have shown their A game in the ongoing Asia Cup 2023 which has resulted in them qualifying for the finals of the tournament. Currently, the Indian team are placed at the top of the points table with four points to their name. The Indian team have played two games in the Super 4s with Pakistan first where they won by 228 runs.
The second game in the Super 4s saw the Indian team winning a thrilling encounter against the host Sri Lankan team by 41 runs.